I found myself needed a new tablet when my Pixel C tablet died. The Pixel C was a very nice Android tablet and I've gotten used to that form factor (10"). I mainly use a tablet at home and primarily for consuming content such as reading and watching videos as well as handling some home automation controls. For Android, I prefer the stock Android experience which I'm most comfortable with, but with Google having stopped making Android tablets (including the Pixel C) there aren't many options out there so I decided to give the
Google Pixel Slate
a try.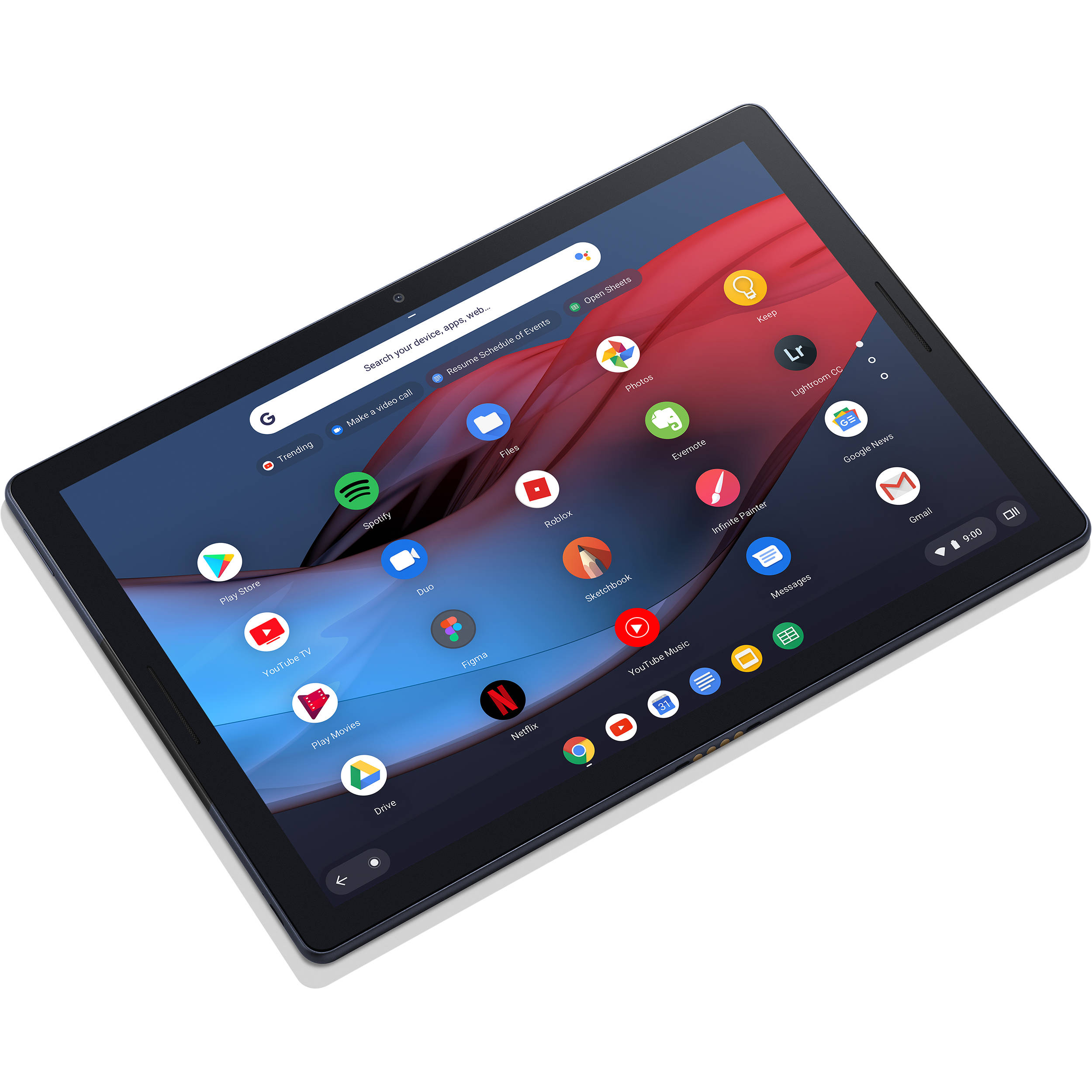 Pixel Slate & ChromeOS
Despite sharing the "Pixel" name the Pixel Slate is a
ChromeOS
device and Google's first (and only?) ChromeOS tablet. I'm a big fan of ChromeOS but have only used it as a laptop. Even when I'm using the
Pixelbook
, which can flip to be used in tablet form, I've only used it as a laptop since I find it too bulky to use as a tablet. The Slate doesn't come in a 10" form factor (ASUS has released a 10" ChromeOS tablet that has been excellent) and is only available with a 12" screen. While the Slate can be viewed as a Pixelbook without a keyboard, that doesn't do it justice since it feels a lot more comfortable when held then a keyboard-less Pixelbook. Still, I was somewhat hesitant to use a 12" tablet, but there are additional advantages with the Slate that ultimately led me to get it: Android support, Linux support and laptop mode.
When a keyboard is attached, it behaves just like a ChromeOS laptop. This is essentially a 2-in-1 device which is useful when traveling since I don't need to bring a tablet and a laptop with me.
ChromeOS also don't get re-skinned like the Android launcher by OEMs so the experience is the same across all devices across all manufacturer.
Android Apps
ChromeOS now supports running Android apps so I can still access my Android apps although I prefer to use the web version since I now have a full Chrome browser. In tablet mode, though, some apps are much more intuitive to use the Android version. It's pretty clear that many web applications assume the user is using a desktop machine rather then one that uses touch as it's main interaction mode. These are the times when the Slate will give the impression that ChromeOS is not very polished when compared to Android but in general it seems to be more on the app developer then the OS.
I have noticed that sometimes Android apps tries to start and either takes a while to come up or run into an issue. I usually restart the tablet in these situation and the issue is fine.
Linux
ChromeOS is now capable of running Linux so I can do all my software engineering work without having to switch to developer mode.
This a big deal for me as this allows me to just bring the Slate instead of a tablet and a laptop pair.
Accessories
I mainly will use laptop mode when I'm traveling. While the on-screen keyboard works fine when I'm using the Slate at home as a tablet, when doing a lot of typing it is still easier to have a physical keyboard. I bought the
Brydge C Bluetooth keyboard
. This keyboard can also be connected directly to the Slate and used in wired mode.
For a mice, I use the Microsoft Surface mouse and I have a Pixel Pen.
At home, I use a
hand strap
to make holding the tablet with one hand a little more secure and when traveling I use an
Incipio Carnaby Google Pixel Slate Folio
case for a little bit of protection, to stand up the Slate and can hold the pen.
Performance
The knock against the Pixel has been (1) performance and (2) sometimes it doesn't feel very "tablet" like. The latter is primarily because the web apps often are built assuming you're using a mouse+keyboard and android apps often are designed for such a big screen. I personally found it to be fairly minor but if you use Android apps exclusively then sticking with a Android tablet might be better.
For the former, most of the negative stems from the low end Pixel Slate that were too under powered. I have the i5 model and the performance has been fine. The only time where I felt the Slate is slow is when powering on. It takes a few seconds after hitting the power button before seeing the Google logo appear (this is when the Slate is completely turned off). Recovering from Sleep is fast and the screen can be unlock with your finger print.
Conclusion
The Pixel Slate is a great dual purpose device. When used as a tablet it works pretty well but starting Android apps don't feel as fast. When used as a Chrome laptop, add the keyboard, mouse and folio case and it will be a very serviceable laptop especially for traveling or as a secondary computer (and primary tablet).